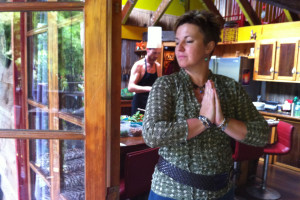 In these challenging and exciting times, choosing to live deep Love and Freedom in our lives and relationships is more needed than ever before.
The Living Love Training started in 2011 and after five successful years is currently on hold until 2017.
The Training goes much deeper and builds on the growth from the Living Love workshops.  You will gain skills to enhance all your relationships including intimate partnership. You will powerfully develop your masculine and feminine essence, and explore your unique gifts and talents in unprecedented ways. The Training will illuminate all aspects of your life. This involves the revelation of your limiting patterns and beliefs, to compassionately identify, embrace and release them. Both singles and those in a relationship will benefit from this training.
Years 1 and 2
The Training is now available as a one or two year program. The first year is an immersion experience to embody and integrate the teaching and beginning with training in coaching others.
The newly created second year will be focused on becoming a recognised Living Love one-to-one coach, promoted on the website and also supported in beginning a private practice or integrating it into your existing work.
Delivered via a series of weekends and dedicated training days in northern New South Wales and south-east Queensland. Plus individual sessions with the Trainers by skype and small group interactions online and by phone. Interstate and international participants are welcome and assisted in arranging travel and accommodation.
In this program you will experience same-sex groups, mixed practises, individual work, online seminars, team work and solo practices. These trainings are  focused on deep personal transformation and developing your gifts and talents in the world, including working with people in an inspired way.
Pre-requisites
Year 1: A Living Love workshop or similar, however we will consider all applications. Meetings in person or by phone/skype will be part of the application process.
Year 2: Completion of Year 1 and by application.
Enquiries
For full details of the Training program, location and current schedule please contact Cynthia at info@livinglove.com.au or call 0408 205671.
Enquiries are welcome about any aspect of the Training.
Previous graduates of the Living Love Training say:
'After a training workshop I experience deepening consciousness, am more aware/alert, I go back to work switched on and kick ass in a work sense. I feel consciousness throughout my body and all the way down my legs and beyond, total depth…. I feel the oneness with my beloved, my quality of performance and sensuality in the bedroom increases, magnifies and opens much much more. Women also want to connect with me wherever I go, they desire connection and show their longing.'   Matt Small – Living Love Training graduate, Electrician
'Feeling lots of gratitude….my relationships in all areas are in such a good place and you have played a big role in making my heart available for that.'  Lou Taylor –  Living Love Training graduate, consultant
'I can't recommend this work strongly enough. I had no idea before doing this work that I had no idea what it is to truly be a man!'  Rod West, entrepreneur  
plus our Trainee Profiles – their journeys
Avalyn Doyle, artist.    'I have a friend who says, every time I return from a Living Love workshop, I sound glorious, exulted and luscious; and I notice I laugh more often, especially at her descriptions….' more
David Grainger, stylist.  'I came to Living Love Training through my partner who had recently started on the Training year….. My journey on the training was a wonderful and at times, very challenging experience. I learned for for the first time in my life what having a deep purpose means.' more
Vicki Marshall, natural therapist .  'The Living Love year long program has created such a profound shift in my life. When I entered the training I felt lost, overwhelmed and burnt out physically, emotionally and mentally. In fact, I felt at the end of my rope.' ….. more
Nick Callaghan, project manager.   'Clarity and an increased ability to act and respond to the world in an authentic way. Vibrant and charged with energy. An ability to step into fear and open it up to love. A willingness to go into the shadow places. Even thriving on experiences that would other times provoke fear and discomfort.' ….more 
Join us for this amazing, transformational program, an experience that you will value and cherish for a lifetime.
Enquiries
For full details of the Training program, location and current schedule please contact Cynthia at info@livinglove.com.au or call 0408 205671.
Enquiries are welcome about any aspect of the Training.