Graduates of the Living Love Training share their journeys…..
Avalyn Doyle, Trainee graduate 2014, artist
'I have a friend who says, every time I return from a Living Love workshop, I sound glorious, exulted and luscious; and I notice I laugh more often, especially at her descriptions.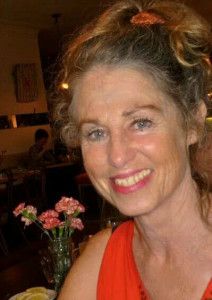 I had decided that my spiritual teacher Ramana Maharshi was my great love and was happily living in isolation, until I went to my first Living Love weekend, then I couldn't get enough of real time, heart connections.
I immediately decided to do the training, even though I had been sworn off workshops for years.
I had more fun than I ever thought possible for a 50 something woman; made lifelong connections, especially with women who I will feel eternally connected to; and learnt heaps about that strange creature called a man. So simple really, but I hadn't had the guidance or patience of such a wonderful facilitators.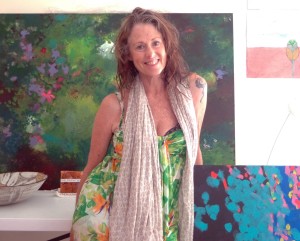 What I find most exciting is that I keep on finding out more about the love that I am. I am enabled to hear my judgements about the-man-in-my-life as just a defence to love, and instead choose happiness and ease. The fear of intimacy keeps dropping away, and another consequence, is that my career as an artist is moving into new areas of success and fun. You can see my current work at instagram.com/avalynd and at my online art gallery at www.avalyndoyleart.tumblr.com
Most deliciously, it feels easier to receive and drop into the deep feminine essence that nourishes me.'
David Grainger, Trainee Graduate 2013, stylist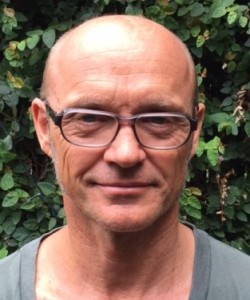 'I came to Living Love Training through my partner who had recently started on the Training year….. My journey on the training was a wonderful and at times, very challenging experience. I learned for for the first time in my life what having a deep purpose means. I also learnt what it really means to be a man, being fully present and totally accountable for my own 'stuff '.
While this was an amazing experience to go through with my partner I would definitely have done it on my own as well.
Having finished the training a year ago I feel that it is still integrating into my life. I am still with my beautiful partner and our connection continues to deepen. I feel that I finally have a purpose in my life and I am realizing the gifts that I have to offer this world.'
Vicki Marshall, Trainee graduate 2014, natural therapist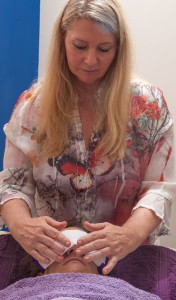 'The Living Love year long program has created such a profound shift in my life. When I entered the training I felt lost, overwhelmed and burnt out physically, emotionally and mentally. In fact, I felt at the end of my rope.
Like so many women, I'd learned to live largely from my masculine while suppressing my feminine essence. I so needed to find a container of compassion, guidance and support where I could restore balance and find my way back to my true essence… to thrive and grow.
Buoyed by the deep self exploration and supportive container of Living Love Training, I found answers. The training helped awaken my feminine and creative flow through the fullness of my heart. Encouraged in the unfolding of my true gift of healing, I'm now a qualified natural therapist and energy healer and have created a deep heart space from where these gifts are shared.'
Nick Callaghan, Trainee graduate 2015, project manager.  
 'Clarity and an increased ability to act and respond to the world in an authentic way. Vibrant and charged with energy. An ability to step into fear and open it up to love. A willingness to go into the shadow places. Even thriving on experiences that would other times provoke fear and discomfort.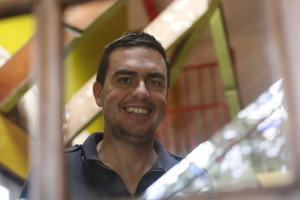 In touch with my dark energy, the part that would kill to protect my family. Devoted to my goddess and determined to step into my masculine and be there for her in every way. To hold and protect her, to serve her and make love to her with every aspect of my being. Light to dark. Sacred to profane.
I have raised the polarity in my relationship to new heights, with skills to keep it that way. Peel off another layer and blow our heart open to the next level of love. …..so much fun on this journey into livinglove that can be exhilarating, humbling, sensual, life changing, ground breaking, heart opening and incredibly beautiful. All this is held in such a safe and intimate container thanks to the wonderfully skilful facilitation.'
Back to Training page for more details on how you can participate.