Running Australia wide since 2009, and now in China, Living Love workshops teach the art of loving union between masculine and feminine essence. The workshops are a unique opportunity for both singles and couples to experience reconnection with our authentic essence, that allows us to live with more love, passion and freedom.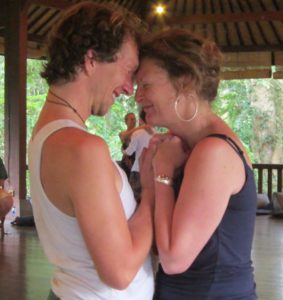 At the Living Love workshops you will:
• Reawaken the loving polarity of masculine and feminine essence
• Deepen into the mystery and practices of sacred sexuality
• Understand and enjoy the challenges between masculine and feminine
• Express your unique essence, free from role playing
'Living Love is a beautiful workshop which provides a framework and tools for people to remain open to love through the challenges of life and relationship.' Mathew – Doctor
Singles leave the workshop happy, loved and ready for their next step. Couples see each other fresh again with deeper appreciation, love and attraction.
One powerful aspect of the work is that it creates a rare, safe space for men to be fully present in their Masculine and received by the Feminine, and women to be fully open in their Feminine and loved by the masculine. Clear guidelines create a clear and respectful space.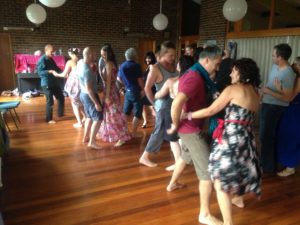 "Something significant has shifted in me at a deeply cellular level. This work is a complete power-house of truth. I've done lots of personal growth work, but nothing has had near the impact of Living Love when it comes to intimate relationships." Darvis, adventure guide
In short, these workshops are a lot of learning while having a whole lot of fun!
'I've never felt so open in love, so authentic in love; so appreciated as a woman, and so met as a human being.' Libby Perkins, Writer
'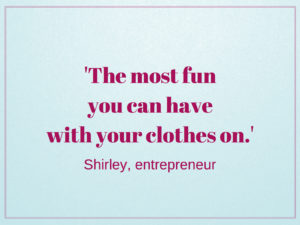 A wonderful workshop to explore the masculine and feminine…the positive and empowered versions.' Adrian, project manager
'Cynthia (Connop), thank you for your support. You are a beautiful soul ~ and I cannot express how much you have helped me grow within a single weekend.'  Candy Alexander
'My first weekend was a real eye opener on masculine & feminine essence and how important that is.' David Grainger, artist
'I see and feel Living Love being the inspiration and magic that will ripple out from everyone it touches.' Rebecca, entrepreneur
'It was really great to spend time in and with the feminine but doing so with strong, masculine warriors in order to feel that deep integration rather than being lost in it.' Gregory, actor
'I cannot overstate the impact of this program. My heart was on fire since I arrived…. I loved it! I have a new awareness of the divine energies – and what I need to work on to fully bring my divine feminine essence forth in all areas of my life. THANK YOU.' Denise, Sand Play Therapist
Cynthia Connop is the founder and facilitator of Living Love. She has been involved in transformational work for nearly 30 years, and in addition to her teaching has created some powerful films including Spirit, Sex, Love with David Deida, who has been one significant influence on her work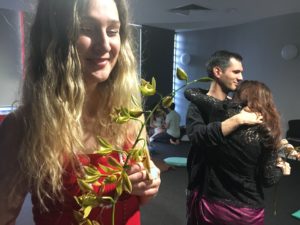 DATES – AUSTRALIA 2018

Saturday February 10 & Sunday February 11, Mudgeeraba, Gold Coast.
Saturday February 24,  half-day Darlinghurst, Sydney.
Saturday March 17 & Sunday March 18,  Darlinghurst, Sydney
Saturday April 28 & Sunday April 29, Mudgeeraba, Gold Coast.
Scroll down for more details or click here to register:
No prior experience is necessary as the exercises tap into your essential nature and can be done at different levels. At the Living Love workshop you will be professionally guided through a variety of unique practices and exercises, each one a building block in developing embodied skills and natural polarity, opening and deepening with men and women.  The workshop is designed by Cynthia Connop, inspired by author and teacher David Deida.
If you're thinking about attending the workshops, ask yourself the following questions:
MEN:
Do you want more freedom in your life, more sexual play and intimacy in your relationships?
Do you want to expand your influence and make a bigger contribution to the world?
Are you sometimes confused or frustrated by women's moods and emotions, yet wish to remain centered in the midst of her 'chaos' with confidence and peace of mind?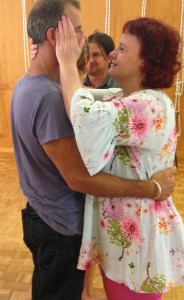 If you answered yes to any of these questions, Living Love Workshops will give you the skills to unleash your true masculine power and be an attractive force to women. You will deepen your mastery of love, intimacy and sexual desire and gain more freedom while the real you comes out to play.
'Standing like a rock in the face of the wild feminine has changed my life.' Tony Rowe, health professional
' I am now so much more awakened and ready for a magnificent life dwelling deep in my sexy, courageous masculine.' Nicholas, Plumber
'The discovery for me was in the title 'Living Love'. I have discovered what love is so I can now give and receive it. Thank you.' Glen Hamilton, account manager
WOMEN:  
Do you want to embrace and enhance your feminine radiance and love essence?
Do you long to live the wild beauty and intuition of your heart in the presence of honouring, trustable men?
Do you want to learn what the masculine is really looking for in a relationship?
If you answered yes to these questions, at Living Love you will learn the skills to enhance and magnify your feminine radiance and beauty. You will enhance your ability to attract and choose the right relationship for you. And learn how to deepen your existing relationship and live as the Love you already are in the presence of trustable men.
'A sacred space to transform and connect deeper with the essence of who I am.' Nicola, Consultant/coach
'I felt encouraged, adored even as I stepped into my fullness as a woman and reconnected to my love and appreciation of the masculine.' Ann Maree, Midwife
View video testimonials here.  Read the Frequently Asked Questions here.
LIVING LOVE WORKSHOPS 2018 – INFORMATION
WILD BEAUTY, RADIANT HEART Workshop for Women, Byron Bay. Six Tuesday evenings starting January 23. $300. Places are limited for this series.
ATTRACTION, INTIMACY & LOVE  – Weekend Immersion – Mudgeeraba, Gold Coast – February 10 & 11                Liberate your masculine and feminine essence from past wounding and limitations into passionate expression, love and freedom. For singles and couples.             Early bird by Jan 29 $395 per person. After Jan 29 $495 per person. Past participants of Living Love workshops: $295/395 per person
THE UNION OF MASCULINE & FEMININE Half-day workshop – Darlinghurst, Sydney – Saturday February 24  Experience and understand polarity, intimacy and love between masculine and feminine.           Early bird by Jan 15  $59 per person/$109 couple. After Jan 15 $79 per person/$139 couple.
LIVING LOVE FOR SINGLES & COUPLES Workshop – Darlinghurst, Sydney – March 17 & 18    Live with more love, passion and freedom in your life and relationships.   Early bird by Feb 26 $495 per person. After Feb 26 $595 per person. Past participants of Living Love workshops: $395/495 per person                                                                                                                                                                                         
LIVING LOVE FOR SINGLES & COUPLES Workshop – Mudgeeraba, Gold Coast – April 28 & 29     Live with more love, passion and freedom in your life and relationships.  Early bird by April 9 $395 per person. After April 9 $495 per person. Past participants: $295/395 per person
Enquiries: call or text Cynthia on 0408 205 671  or email: info@livinglove.com.au
Early registration will secure your place in these popular and unique workshops. Avoid a waiting list.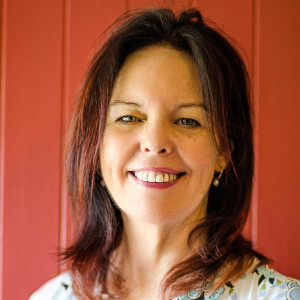 Cynthia Connop is the creator of the Living Love workshop program and a personal growth facilitator and leading teacher and international trainer for over 25 years.
Also a well-known international documentary filmmaker, Cynthia is passionate about creating an awakened, loving world…. more

Scenes from Living Love Workshops.
What participants have to say about the Living Love weekend:
'You will have so much fun on this journey into living love that can be exhilarating, humbling, sensual, life changing, ground breaking, heart opening and incredibly beautiful. All this is held in such a safe and intimate container thanks to the wonderfully skilful facilitation.' Nick Callahan, Project Manager
'I can highly recommend this weekend! It's a safe, fun way to explore masculine & feminine energy and for me a real insight into how that energy plays out in intimate relationships.' Victoria Gravell, Trainer
'Very valuable work, supportive to take relationship to a higher, juicier, deeper level.' Dennis, therapist
'I gained a greater awareness for what women need and felt a stronger sense of courage and strength in my daily life.' Cian, Construction Manager
Registration & Payment