Last night on a teleseminar for the Living Love Training we explored the relationship between intention, inspiration and fear, to access the deeper layers of creativity, passion, gifting and purpose. To go beyond fear.
In preparation the participants had chosen a brief offering of their inspiration to share on the call – a song, a poem, comedy, crazy wisdom……. and to know their deepest fear. I was inspired by their ability to feel through the layers of fear and resistance to the core of being. Being a creative source and inspiration to oneself and others. I want to share with you some of the teaching and wisdom from this call.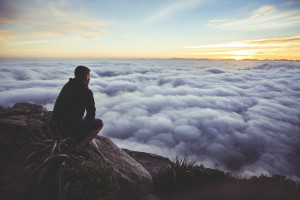 "inspiration is our individual muse"
Intention is the big picture, what really matters to us, what is the forward momentum of our lives in a higher self sense. Inspiration is our individual muse, our passion, what  turns us on and makes the way we give our gifts unique. Fear is our barrier to moving forward with our intentions, our passions, our evolution, our growth and the growth of others.
If we have come to the point where we have a higher self intention and can feel it beyond our own self focus, it brings the force and flow we need to move forward. Connecting to this intention gives us the impetus to go beyond fear, using all our tools to help the process. Tools of breathing, knowing, opening, grounding. Movement is key – we grow or we die. Fear is a barrier to growth but also our enrichment, it adds humanity, humility, care and compassion to our evolution. To deeply embrace fear in oneself and others is so tender a movement, so empowering, that we can only bow down in recognition of the grace this unleashes.
We are the source of creativity and to recognize this is powerful. As Robert Fritz puts it, 'being the predominant creative force in our own lives'. (His book 'The Path of Least Resistance' is one of my favorites)
"we need both masculine and feminine energies"
To create and live our higher self intentions in an embodied, authentic and passionate way we need both masculine and feminine energies – the doing and acting of the masculine and the creativity, grace and receiving of the feminine. We may also need to learn how to hold or flow more energy in our bodies, to have control of the monkey mind and its random thoughts. And the masculine and feminine essence will have big differences in the way they manifest their intentions, their longings and inspirations, and handle or embrace their fears.
I am fascinated by the role in creative history of the artist and their muse.
Traditionally the artist (masculine) has an intention through their art, and themodel/nature/muse (feminine) fascinates and stimulates the artist to create.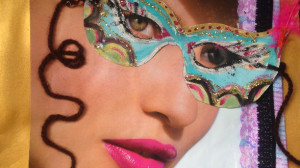 Similarly, we are each inspired by different forms, modalities, music, nature, muses.
This gives us the juice for our higher self intentions to create. Trust your muse. In my case I love relating between men and women, gathering shells on the beach, drawing in the sand, watching quirky TV series, learning about inner and outer life…….
Keep feeling and naming what really matters to you. Look deeper, feel more, trust more, ground more. Don't be serious but be deadly serious. Play more and work harder. The appearance of effortless creating and inspiration is generally a process of practice and mastery over time.
Their may not yet be any evidence for one's intention or inspiration – it is yet to be made real. It may be a dream, a whisper, an inkling. Inspiration is not 'a should'… its what turns you on. It's not about self improvement, but about the deep and individual realization of one 's part to play in the evolution of love and consciousness.
The power of a group of people holding 'inspired certainty' for each other is palpable. Through others, we may see ourselves more clearly.
Questions for Inquiry with self, with another or in a small group:
What has inspired or touched you today? A success, a poem, a person, inspirational writing, your children's smile, a cloud formation……
What inspires/touches you about this/these?
What inspires/touches you in your life? What are you inspired/longing to create in life? What really matters to you? What are you passionate about?
What is your deepest fear? Rejection, being seen, failure, exhaustion……
What is the long-term cost for you of not living your higher self intention, of not trusting your inspiration, passion or yearning?
Taking risks, playing safe… both are good in balance – which one do you tend to favour? Which one do you tend to ignore?
 A Practice:
Give your gift extravagantly today in service to your higher self intention, your longing to give and move forward in life, your heart goals. This can be a big or small offering – just take the next step and see what happens….and I'd love to hear about your results in the comments below…….